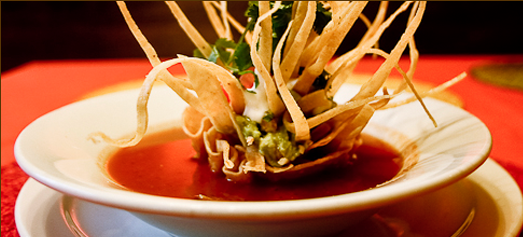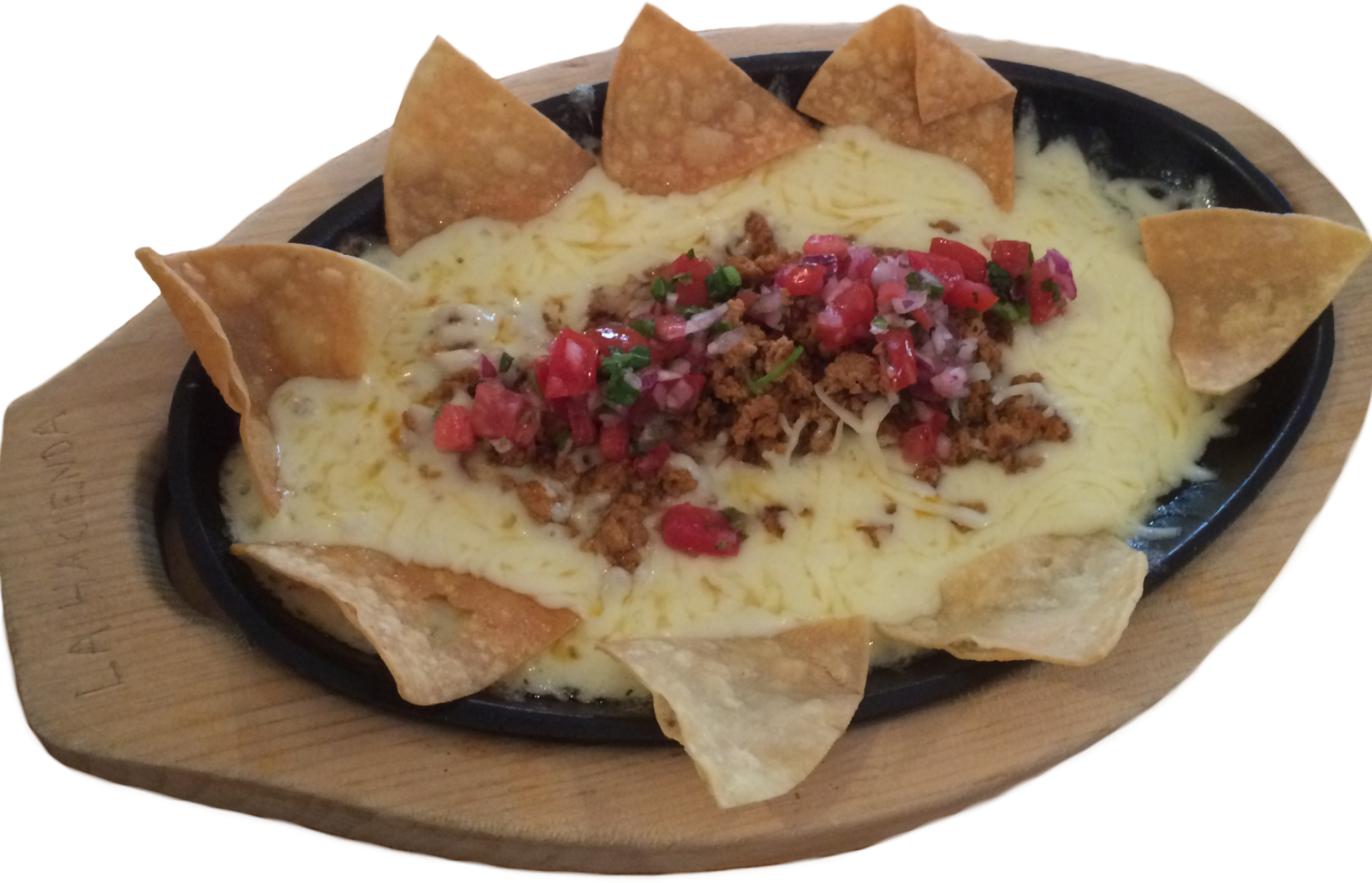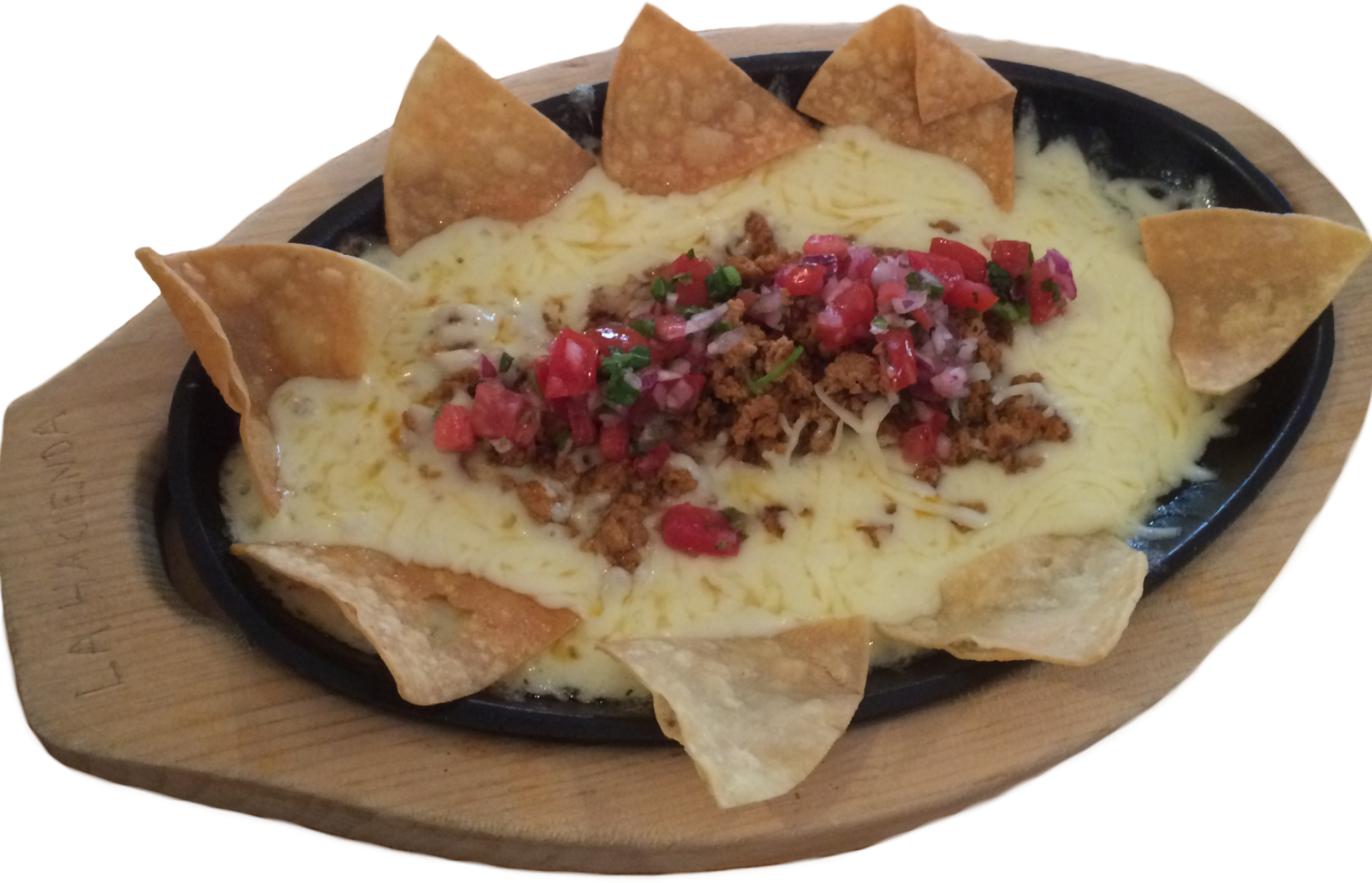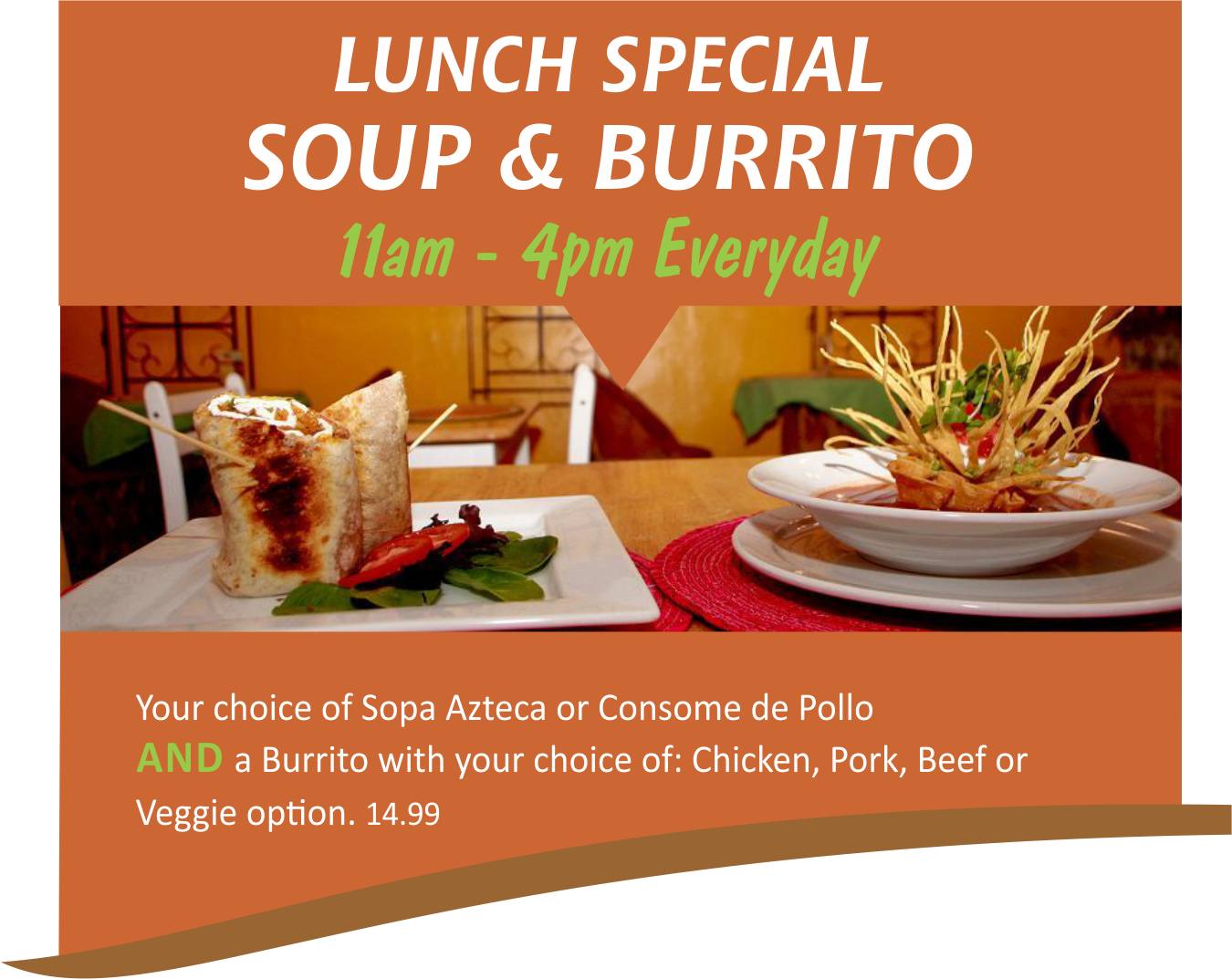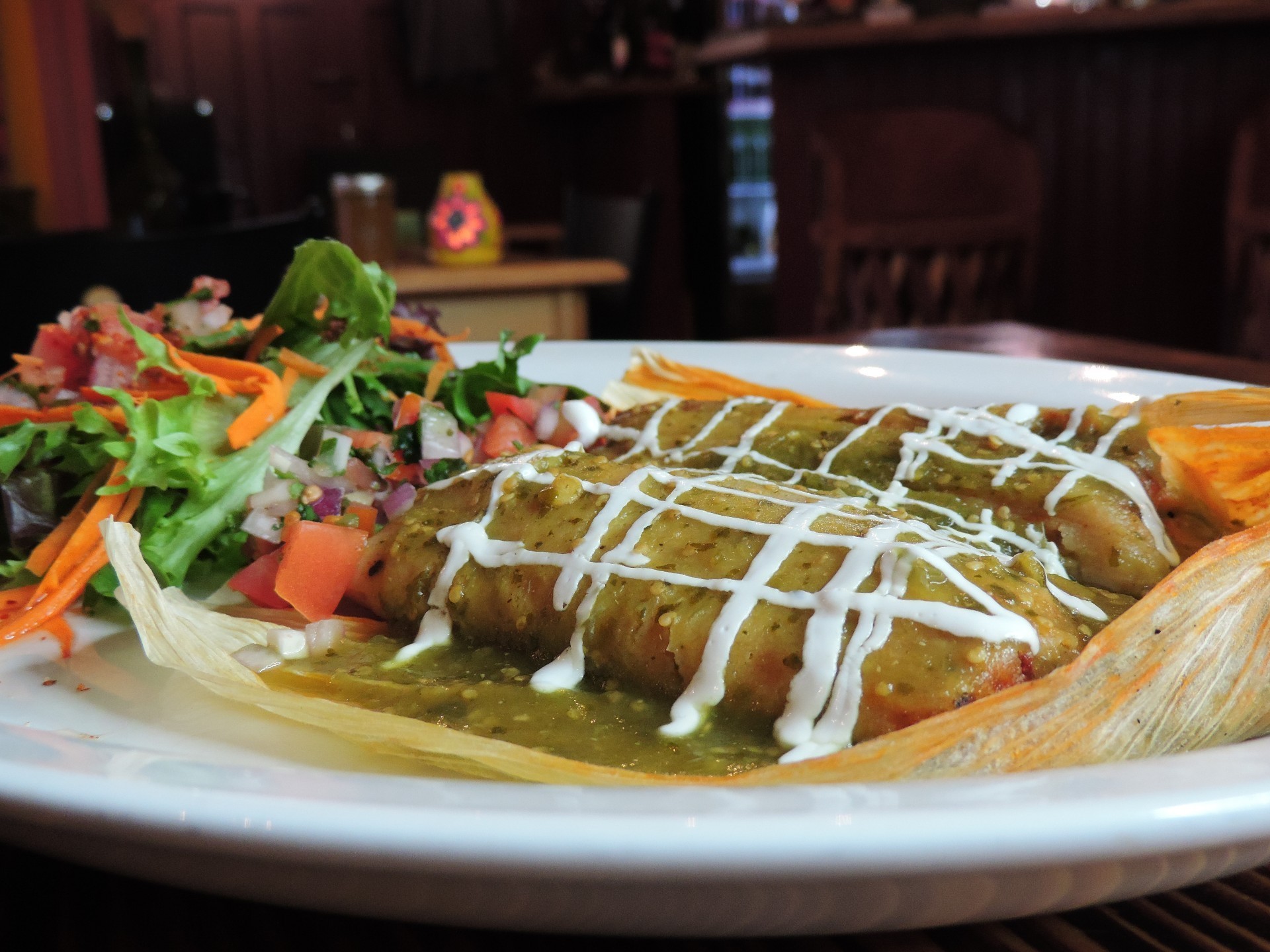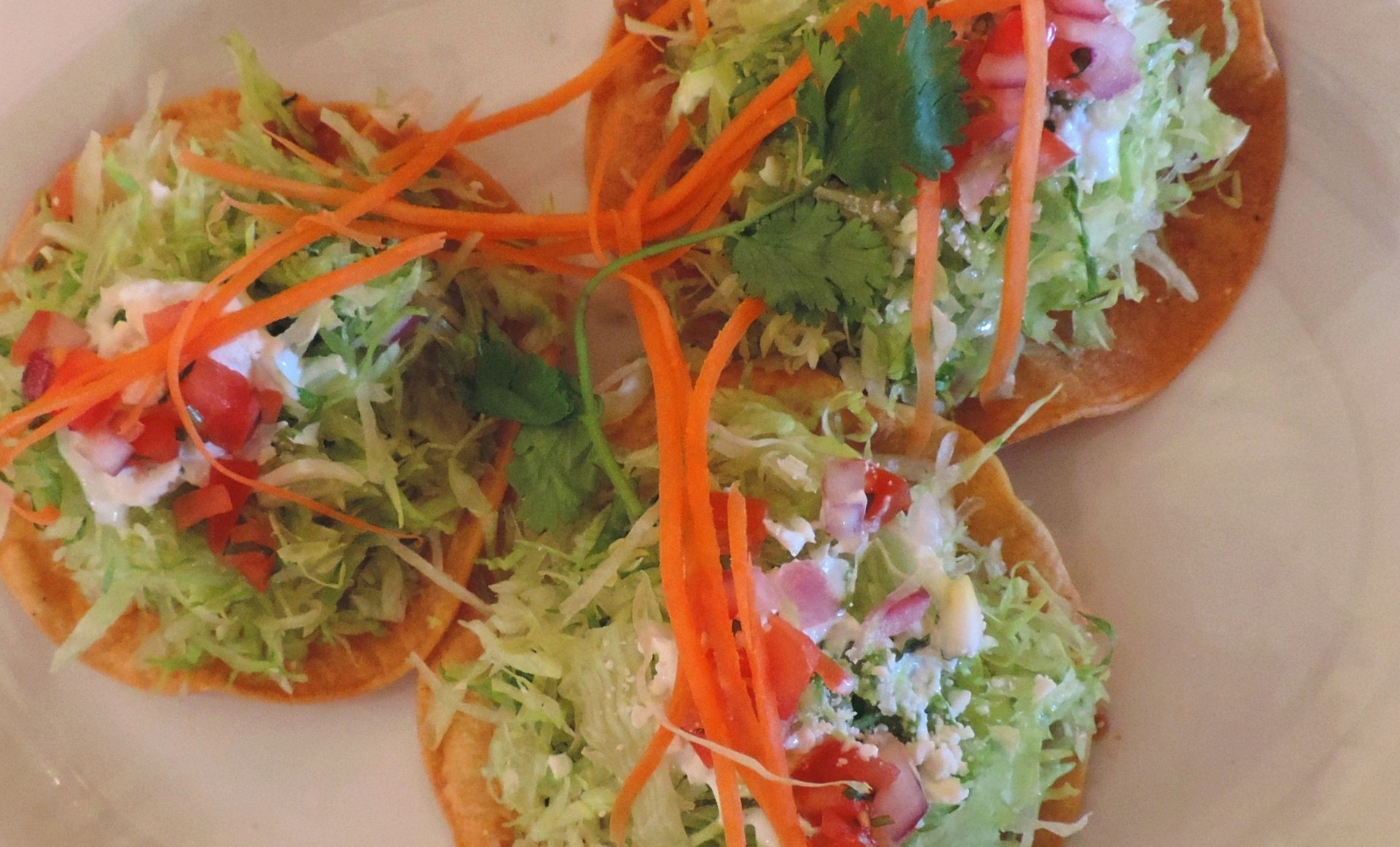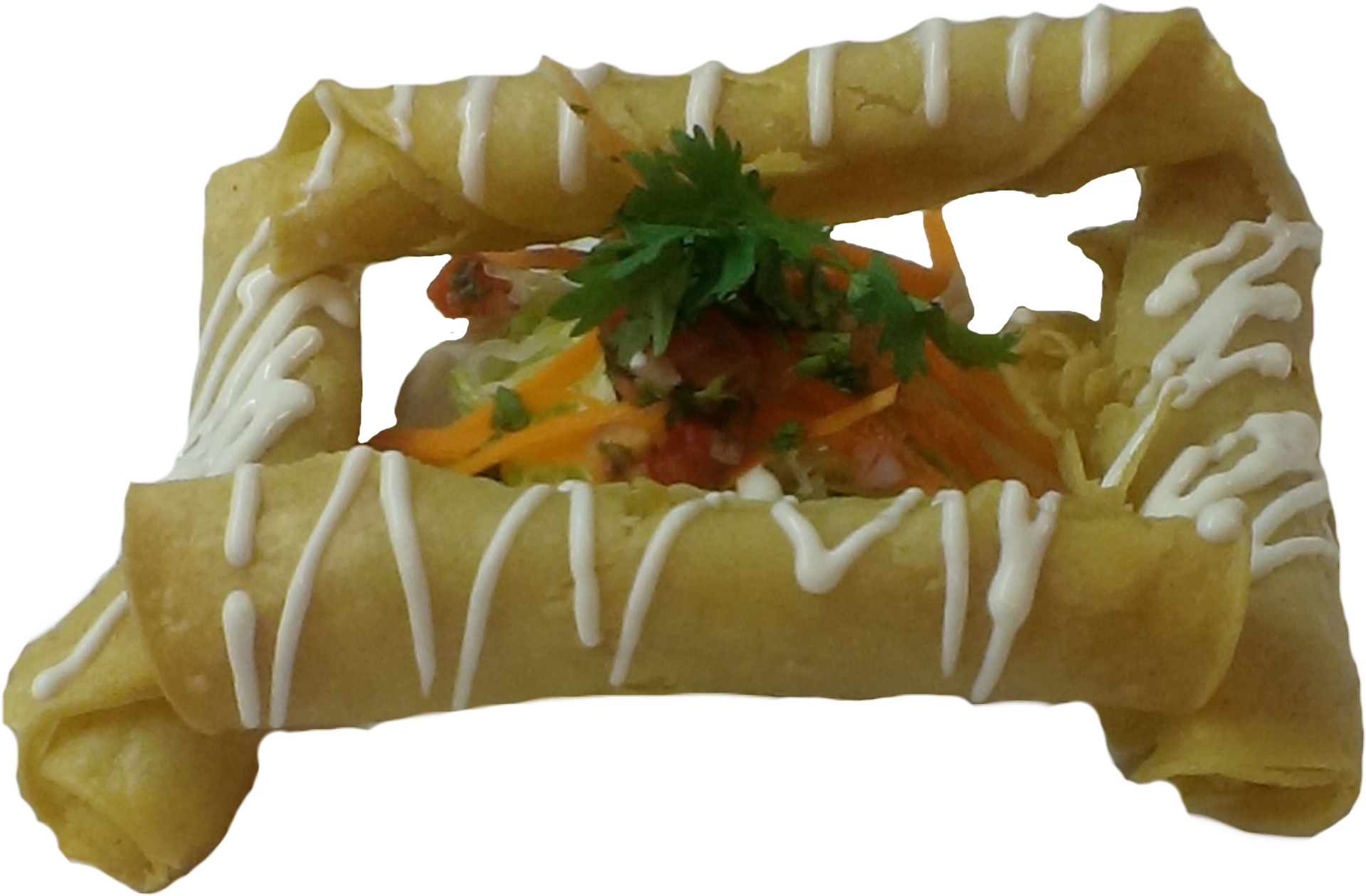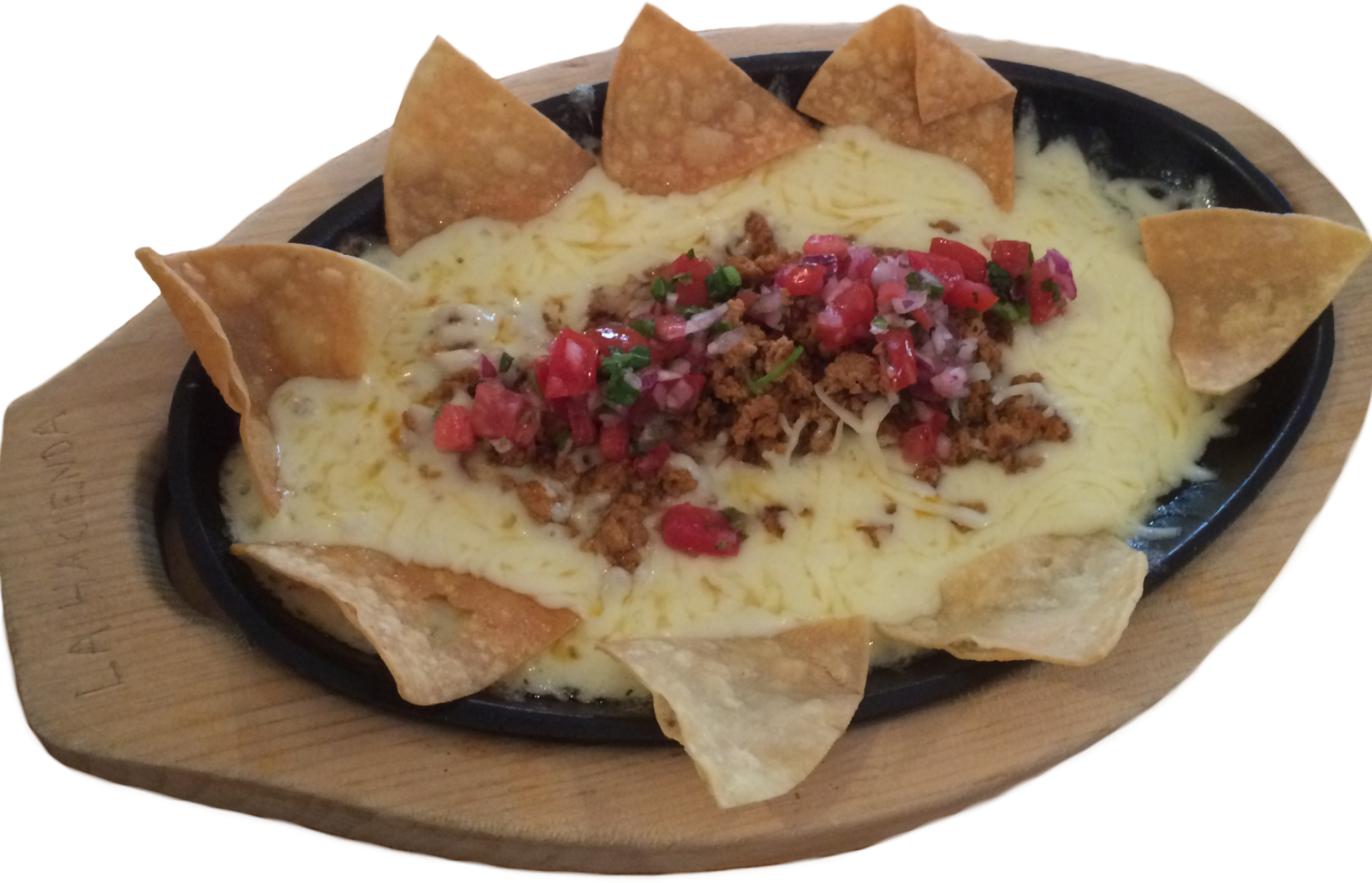 QUESO FUNDIDO
Melted mozzarella topped with chorizo - a savory Mexican sausage which is cooked in a blend of ancho and huajillo chiles. Served with soft corn tortillas and our salsa roja. Add some Guacamole to this - you'll love it! 12.99
TAMALES

Corn dough filled with pork loin in adobo sauce, wrapped in a corn husk and steam cooked to perfection. 12.99

• Veggie Tamales
Corn dough filled with vegetables of the day, wrapped in a corn husk and steam cooked to perfection. 12.99

GRINGA
Flour tortilla filled with tender marinated pork loin, pineapple, melted mozzarella cheese, with salsa verde on the side. 14.99
* this item is not gluten free
TACOS DORADOS

Your choice of our homemade refried beans or savoury mashed potatoes wrapped in four corn tortilla rolls that are deep-fried to crispy perfection. Served warm over shredded iceberg lettuce and topped with sour cream
and crumbled cheese. 10.49
TACOS al PASTOR

Three soft corn tortillas filled with tender marinated pork loin and pineapple. Served with our homemade refried beans and our famous guacamole. 14.99
ANTOJITOS
(lunch or appetizer)
TACOS SUAVES
Three soft corn tortillas topped with your choice of tinga, cochinita pibil or picadillo. Served with our homemade refried beans and freshly shredded iceberg lettuce. 12.49
SOPES
Four thick bite-sized corn tortillas topped with your choice of tinga, picadillo, cochinita pibil or our homemade refried beans. Garnished with freshly shredded iceberg lettuce, sour cream, and crumbled cheese. Served with our famous guacamole and homemade bean dip. 14.99
TOSTADAS

Three round thin crispy corn tortillas topped with homemade
beans and your choice of tinga, picadillo or cochinita pibil.
Garnished with freshly shredded iceberg lettuce, sour cream
and crumbled cheese. 14.49
QUESADILLAS

Three soft corn tortillas folded over melted mozzarella and
served warm with homemade beans and our zesty Mexicana salsa. 12.99

• Quesadilla Tinga
As above but with the addition of a scrumptious chicken tinga filling. 14.49
• Quesadillas Cochinita Pibil

As above but with the addition of a scrumptious pork loin filling. 14.49

NACHOS
Crispy tortilla corn chips layered with melted mozzarella and
served with our homemade bean dip. Sprinkled with fresh cilantro and served with a side of salsa roja. 12.49

* Nachos Tinga, Picadillo or Cochinita Pibil. 14.99
GUACAMOLE
We take great pride in this Mexican classic. Our famous guacamole is made to order with freshly peeled avocado, diced tomato, onion, and the juice of a freshly squeezed lime. Garnished with chopped leaves of cilantro and served with a generous helping of our crispy homemade tortilla corn chips. Not to be missed! 12.99

*An excellent choice as an appetizer or side dish.

CHICKEN, PORK OR BEEF? YOU CHOOSE!

TINGA is tender chicken breast shredded, then gently cooked with a medley of onions and tomatoes.
PICADILLO Tender shredded roast beef is cooked with potatoes in a tasty tomato sauce.

COCHINITA PIBIL is a Yucatan recipe that includes succulent shredded pork loin wrapped in banana leaves, simmered in
a delicious Mayan sauce made with orange juice, annato seeds, cinnamon and other spices.